Cascarino's Whitestone
152-59 10th Ave, Whitestone, NY 11357
Order now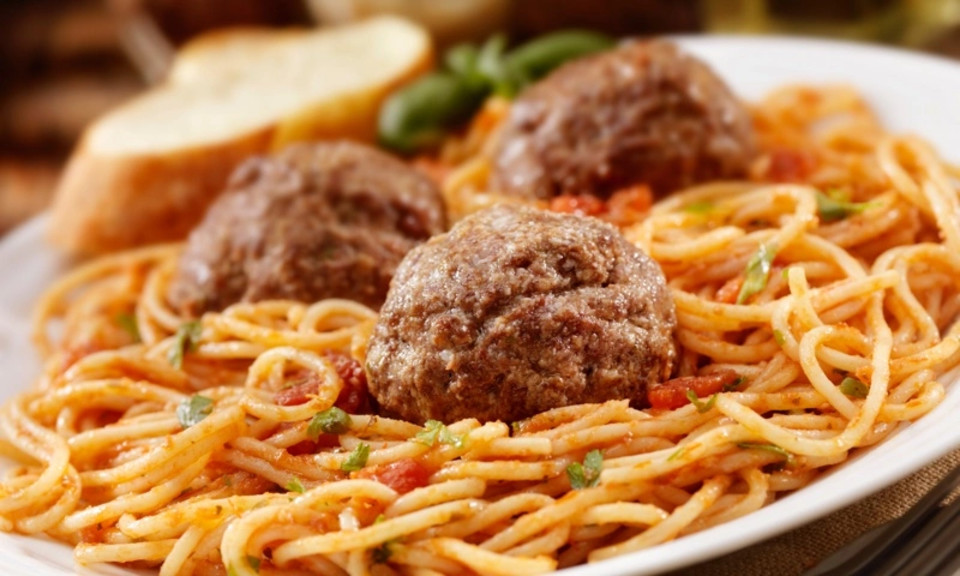 Kelly
I've been going to Cascarino's in Whitestone for years and have never been disappointed. Everything from their pizza to their entrees are reasonably priced and the portions are extremely generous! The staff is always very friendly and inviting as well as is the ambiance of the restaurant. If you have yet to visit Cascarino's in Whitestone, you are definitely missing out!!
Kellyann
I can not recommend this place enough. The food is comparable to a high end eatery without the high prices. Service is excellent and treat you like family. We have had everything from the pizza, to the dinners (Their eggplant is actually better than my nana's God rest her soul) and their Angus burger rivals Manhattan's "Burger Joint". Love this place.
laura
Really nice delivery guy! Calls me to let me know he's here with the food and the food was pretty good! Lobster ravioli is my go-to but I just wish they'd give me more sauce...sometimes theres not enough and theres bits of the pasta left uncoated :(. Will still re-order though!
Freddie
Exceptional Italian food. Money well spent, I would recommend to everyone around Whitestone area.

By the way, the beer catered onion rings are to die for! A must have!
Andrew
amazing food. I order here all the time!

Warm salad is awful. Please put the salad in another bag next time not with the pasta.
Christa
The Italian food here is Amazing! I came to NY for surgery and hide to hide out in my hotel room for 2 weeks. I'm from Califormia so I was really bummed I couldn't go out to enjoy the amazing Italian food here. I tried a few other local restaurants for delivery before ordering from Cascarino's. Their food was not good. I am Italian and lived there for a few years so I think I'm a pretty good judge of Italian food. First the cannoli...to die for. I got and loved the pizza con prosciutto, veal staiano, pork pizzaiolo, and the eggplant roll and eggplant rollatini. I think I will go through major withdrawl not being able to get their eggplant roll! It is so amazingly good! Thank you Cascarino's for giving me the taste of Italy I needed while being sequestered in my hotel room for my visit.
Danielle
We have ordered from this restaurant on multiple occasions without disappointment! The food is absolutely delicious! I think their sauce is what makes it so good! We are a big fan of their chicken parm, pizza, and brick oven pizza. The salads are good too! Best Italian take out in Whitestone. You reallly can't go wrong ordering from Cascarino's!
Tina
What Can I say been ordering and going to eat here for years. Food always good wether you order or eat in. Its the same consistent awesome flavor. Love the pizza and have pretty much have had everything on menu. My family and friends all say same thing. If you dont like it something is wrong with you.
Jason
I incorrectly ordered for pick up. I called Seemless customer service phone number and spoke with a rep that was almost inaudible(very muffled). I wanted a deliver but he said I had to cancel order and order again. There should be some other way to correct this.
Maria
the only place in whitestone that delivers 1) on time 2) correctly 3) with fair prices and 4) with great tasting food.
The only place I order from anymore, even if its not for pizza but for sandwiches etc
About us
Dinner, Hamburgers, Lunch Specials, Pasta, Pizza, Salads, Seafood, Subs
Today

Delivery: 11:00 AM - 9:45 PM

Takeout: 11:00 AM - 9:45 PM

Delivery

Monday:

11:00 AM - 10:00 PM

Tuesday:

11:00 AM - 10:00 PM

Wednesday:

11:00 AM - 10:00 PM

Thursday:

11:00 AM - 10:00 PM

Friday:

11:00 AM - 10:45 PM

Saturday:

11:00 AM - 10:45 PM

Sunday:

11:00 AM - 9:45 PM

Takeout

Monday:

11:00 AM - 10:00 PM

Tuesday:

11:00 AM - 10:00 PM

Wednesday:

11:00 AM - 10:00 PM

Thursday:

11:00 AM - 10:00 PM

Friday:

11:00 AM - 10:45 PM

Saturday:

11:00 AM - 10:45 PM

Sunday:

11:00 AM - 9:45 PM